Optimising Sales

Seeking New Opportunities
Inter-ASEAN competition of high interest to Chinese corporates looking to base treasury functions in Thailand
Intra-ASEAN tax benefits in Thailand versus Vietnam, transfer pricing laws, and risks from potential political instability are front-of-mind for Chinese corporates looking to step up their investments in the region.
Guests at the Thailand instalment of HSBC's Corporate Treasury Forum Series to support Chinese enterprises "go-global" – held on 27 November 2019 in Bangkok – were also keen to understand benefits from preferential investment policies to comparative labour costs.
The unique treasury event, produced in partnership between HSBC and KPMG, helped the more than 35 Chinese corporations participating in it also understand what technology advancements, regulatory changes, and treasury trends could help them grow their businesses in the region.
Senior HSBC executives, including Thailand Chief Executive Officer Kelvin Tan, and Mukhtar Hussain, Head of Belt and Road Initiative, Asia-Pacific, joined KPMG subject matter experts such to take participating executives through what the region has to offer, particularly with Thailand as a base.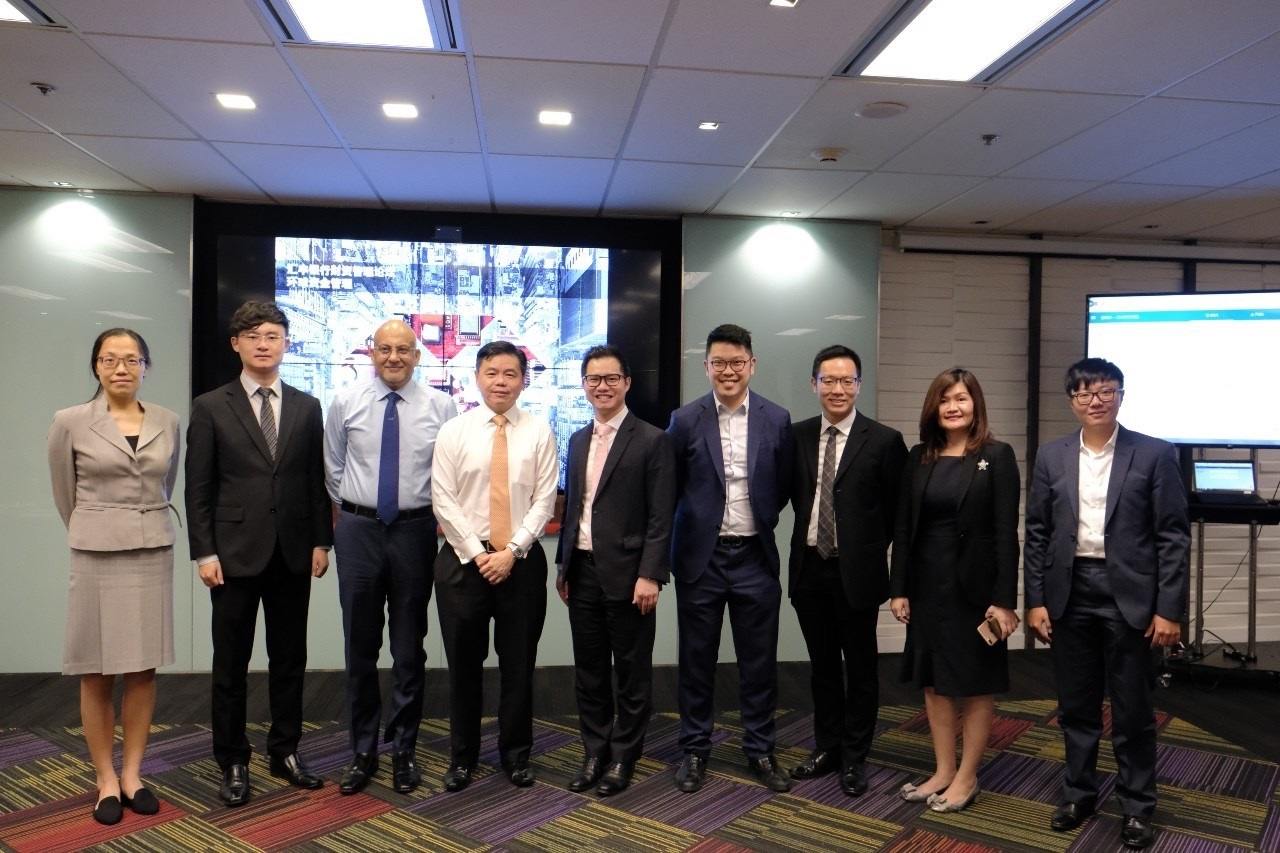 Despite the slow-down this year among some of the world's largest economies and commercial entities, the investment outlook for Thailand and surrounding ASEAN countries looked bullish. In this context, as well as that of Thailand's role in China's One-Belt-One-Road (OBOR) push, developments in RMB internationalisation, debt foreign exchange and cashflow risk management were of high interest to treasurers participating in the event.
Areas specific to treasury functions that were discussed by KPMG at the event and that drew attention included:
Major treasury management functions: risk management, cash and liquidity management, in-house banking, capital structure management.
Types of financial risks facing corporates, such as the difference between funding and liquidity risk.
Shift in focus of treasuries from traditional role of cost centres to being profit centres.
Benefits of a centralised treasury management structure and characteristics of a regional treasury centre and a shared services centre.
Treasury Management Systems and their integration with other systems for automation of financial operations and cashflow forecasting, and factors to consider for choosing the optimal TMS.
Major trends in treasury management, increasing automation especially in middle and back offices, and how state of the art treasuries can encompass automated operations, data-driven analysis, embedded compliance functions and dynamic, work with real-time performance indicators.
Of particular interest to attending treasurers was the fundamental difference between new Application Programming Interface (API) solutions in comparison with traditional e-banking solutions. The ability of API to be pre-authorised and get data from all bank accounts simultaneously real-time while lowering operating costs drove home to treasurers the point that technology investments made in partnership with supporting financial institutions have multiple benefits. Biometrics, blockchain, data and cloud, artificial intelligence and machine learning, the Internet of Things (IoT), 5G technology, and trends in mobile payment were also covered.
From a broader perspective tax, regulatory and legal updates specific to Thailand were of high interest. These included in-depth explanations by KPMG of functional currencies, stock destruction requirements, dispatch fee tax exposures, new transfer pricing laws, Foreign Business Law (FBL), the Personal Data Protection Act (PDPA), new BOI incentives, and International Business Centre (IBC) details.
Kelvin, Tan, CEO of HSBC Thailand highlighted, "HSBC's global connectivity and network have allowed us to share best practices with our global clients as they expand abroad. As our Chinese clients look to invest in Thailand, we are pleased to work with and support them in their expansion plans, so that they may thrive under the Thailand 4.0 and EEC initiatives. This Corporate Treasury Forum in Bangkok was designed to support our Chinese clients to network and equip them with local market knowledge, so that they may navigate country specific nuances and regulations as they expand their footprint in Thailand.